Homeowner
Lets work together >
Contractor
Lets work together >
Condos / Builders
Lets work together >
Your Reliable Vinyl Fence Supplier in Edmonton & Calgary
High-Quality North American Made Vinyl Product | Family Owned and Operated Since 2005
Are you looking for top-quality Vinyl products in Edmonton or Calgary? DLR Vinyl Products is here to serve you with top-quality service and products. We have been providing Vinyl Fencing, Decking, and Railing to western Canada for over 17 years. Projects with any scope and size, Commercial to Residential, DLR Vinyl Products is here to help.
Whether your main focus is aesthetics, privacy, or functionality, DLR can help you find the right vinyl fence for you.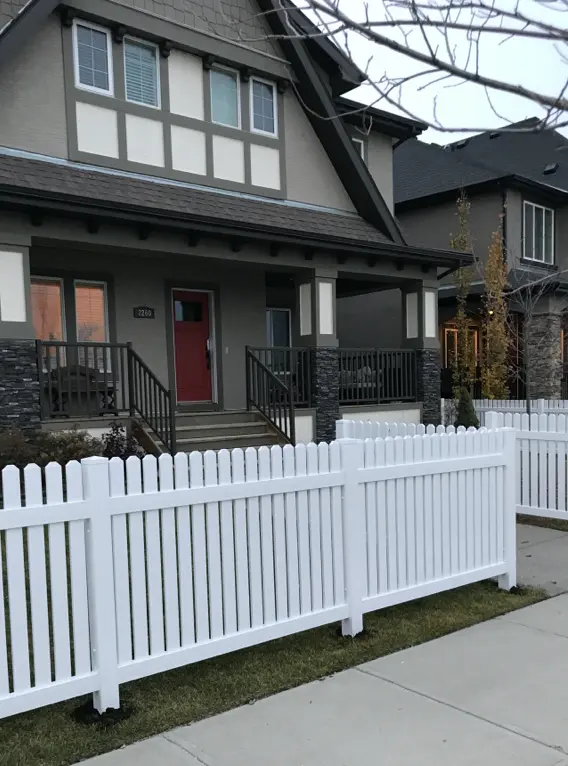 VEKAdeck truly outperforms composite and wood materials.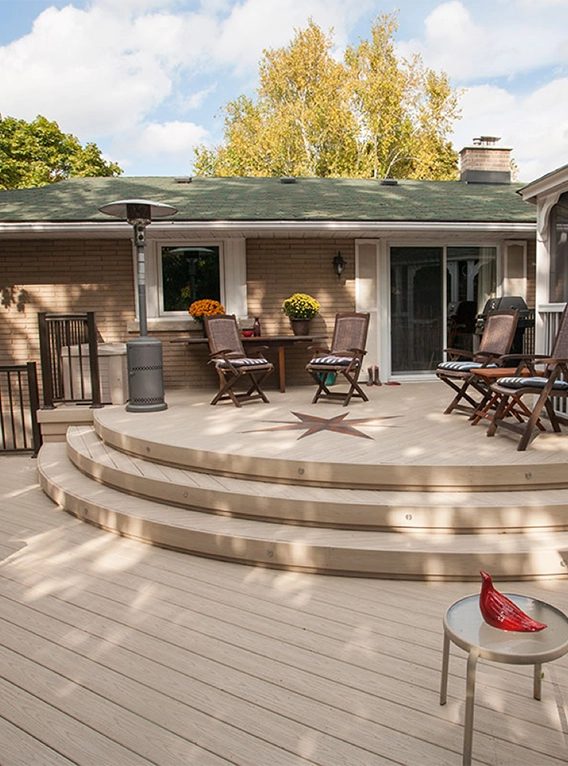 DLR Vinyl Products offers a great selection of Specialty Vinyl products to add character to your house or yard.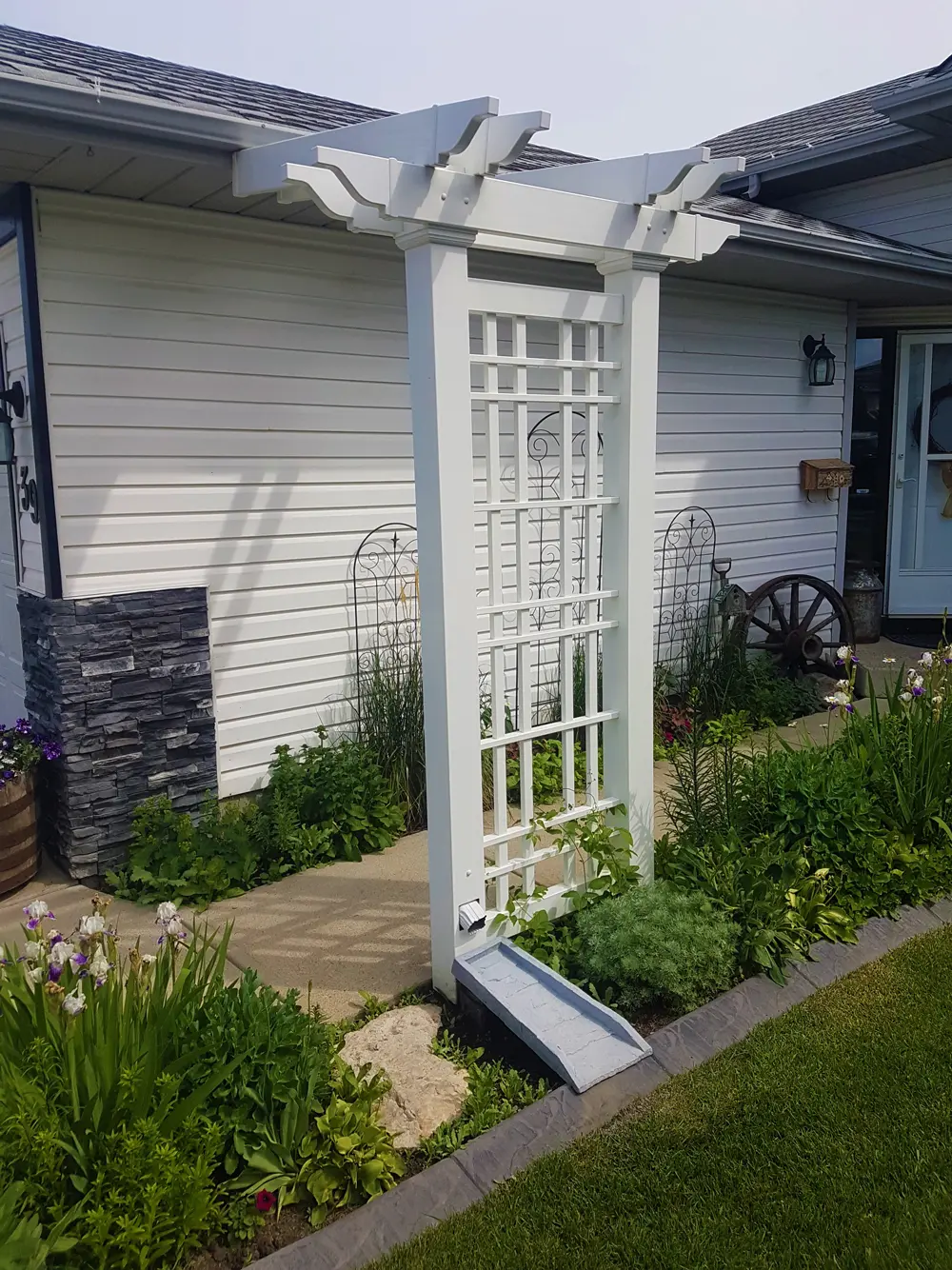 Complete your low maintenance deck with our high quality deck rail product.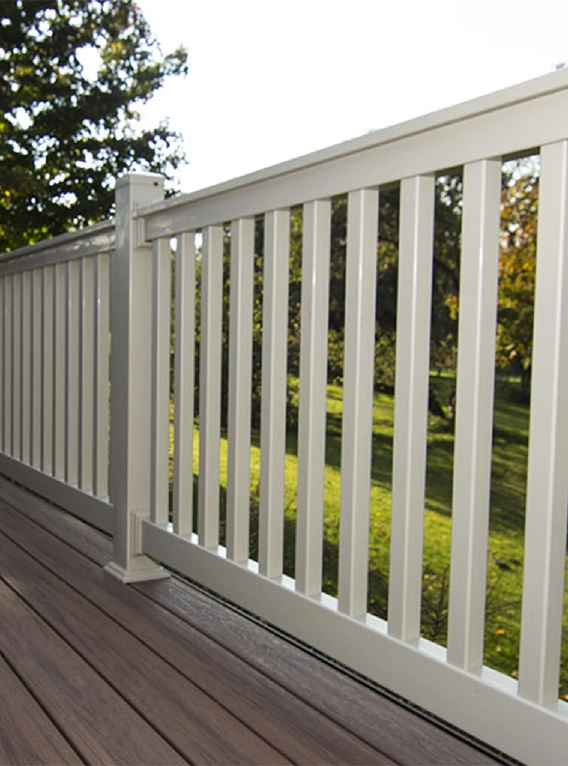 DLR Vinyl is a family-owned and operated, Alberta-based company. We pride ourselves on supplying long-lasting, low-maintenance, and great value vinyl products to our customers. Offering many products: such as vinyl fencing, vinyl decks, vinyl railing, and specialty vinyl applications in Calgary, Edmonton, and the surrounding communities. All of our products are North American made and of the highest quality, we back all our products with a full warranty to ensure your peace of mind. When you choose DLR Vinyl Products, you choose a company with the quality and experience needed to make your backyard renovation dreams a reality.
Great service and fair pricing
I used DLR's product to replace a large fence and two gates in my back yard and it turned out great. Rob and his crew were an absolute pleasure to deal with. Highest recommendations for this company.
Chris Vivier

Excellent customer service
Everyone we dealt with provided excellent customer service. They were prompt to respond and assist with our many questions.
Corrie Jespersen

Rick and his guys are awesome
I have used them as a vinyl supplier since 2013 and they haven't let me down once. Quick, professional service and great communication 10/10
Stephan Harder

Custom Fencing Suppliers in Edmonton & Calgary from DLR Vinyl Products Inc
Before you schedule an appointment with our fencing contractors you can get answers to some of the most commonly asked questions below.
How long does Vinyl Fencing last?
How do I maintain a Vinyl Fence?
Vinyl Fencing was designed to require the lowest maintenance necessary. If you scuff or scratch the surface of a Vinyl Fence, you can use Vim or regular soap to remove these marks. To remove sediment and other debris covering the fence that might accumulate over time, you can wash it down with a hose or a pressure washer.
What is the difference between Vinyl Decking and Composite Decking?
Vinyl decking does not have any organic materials included in its structure. This allows Vinyl Decking to withstand harsher environments that hold more moisture, like a dock. Even though Composite Decking has a vinyl cap, it still has a recycled core that is vulnerable to swelling, rotting, and mold. Vinyl Decking won't rot or mold and is more resistant to colour fading.
How does Vinyl Fencing stand up to Canadian Winter Weather?
DLR Vinyl Products has been serving Alberta and Western Canada with Vinyl Fencing, Decking, and Railing for over 17 years and has had no "winter failures" in that time. Manufactured with high North American made standards, Veka Fencing has the ability the withstand harsh conditions with confidence.
What are the perks of Vinyl Fencing over Wood Fencing?
Wood Fencing has the tendency to rot, mold, and warp. Wood fence is also susceptible to weathering quickly if not painted or stained frequently, making the look age quickly. Vinyl Fence takes away these hassles and downsides of Wooden Fencing and looks great for years to come!
Do your vinyl products have a warranty?
Our manufacturer, Veka, backs their product up with a standard Limited Lifetime Warranty.
Click here to view.
How is Vinyl Fencing Installed?
Vinyl fencing can be installed two ways, with a post pounders system or by concreting in the post. We supply a post-pounded system that makes it easier to install and easier to replace parts in the future if ever necessary.
Click here to watch a video on this installation.